Falkland Fisher Offshore 600
Falkland Fisher Offshore 600
HEADING OUT OF CARDIFF , WALES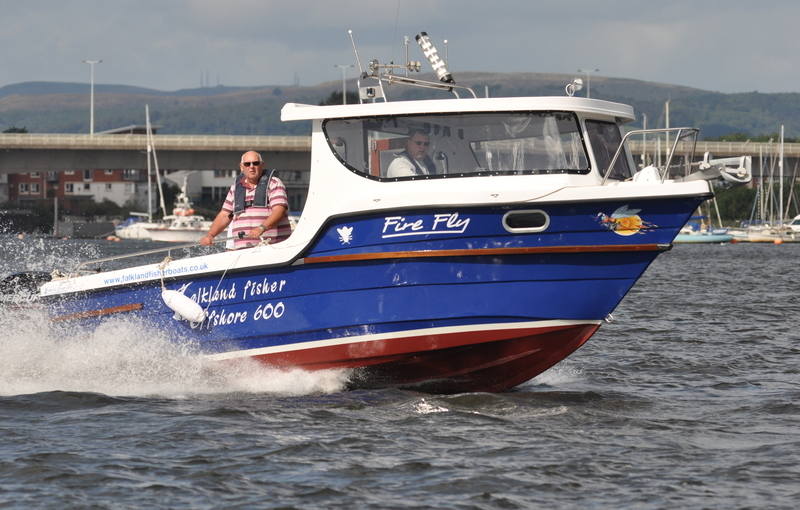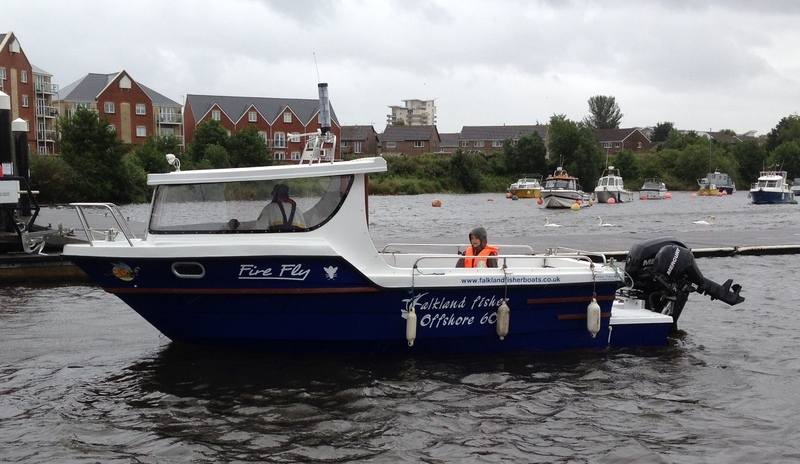 A FALKLAND OFFSHORE 600 IN THE NORTH WEST SCOTTISH HIGHLANDS ,
NORTH OF THE ISLE OF SKYE,
READY TO GO BACK ON IT'S MOORING .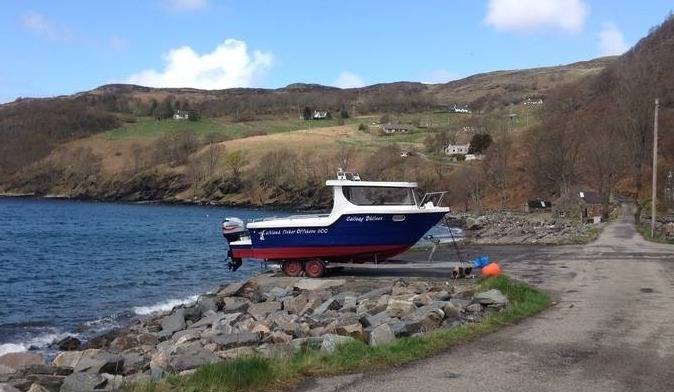 THE EXTREME WEATHER CONDITIONS AND CHALLENGING SEAS
MAKE THE OFFSHORE 600 THE PERFECT BOAT TO COPE WITH THESE WATERS.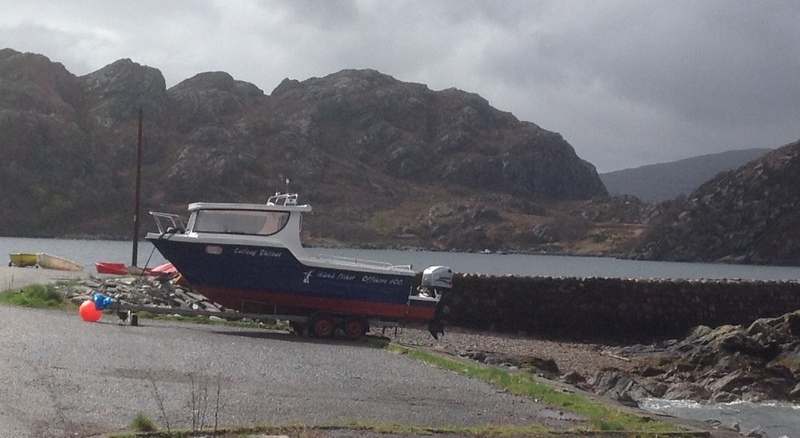 Length 6.5 metres
Width - 2.54 metres
Draft - 20cm
Freeboard - 88cm
Head Room - 1.93metres
Max Engine - 200hp Outboard and 200hp inboard Diesel
Design Category C
Suitable for 6 anglers
Typical Weight Approx 1450kg
5 year hull warranty
The Falkland Offshore 600 range is a serious bit of angling kit !
With sleek lines based on the new "SURF-PRO" 500 hull design ,the 600 is taking the angling market by storm !
There are many pretentious angling boats on the market ,but few proper ones !
We have SEAFISH approval to build these for the Commercial Fishing Industry.This speaks volumes about the strength and build quality of the Offshore 600.
The freeboard on the 600 is far greater than the 500 series .
Coupled with an extra spray rail , this creates an exceptionally dry ride .
The Falkland 600 range can accommodate a single or twin outboard engine
set up or an inboard engine .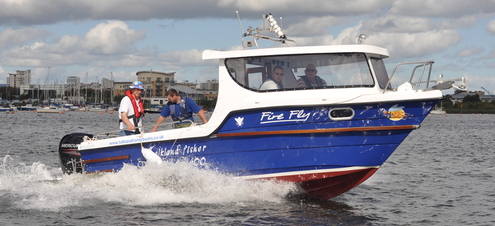 As you can see , the design incorporates all the stability
and sea worthiness you would expect from a Falkland Hull !
It has a fine cutting entry , which flats off mid ships and a gull wing
configuration at the stern, overall, it's a great piece of angling kit ! You can have a variety of options to choose from including inboard or outboard packages.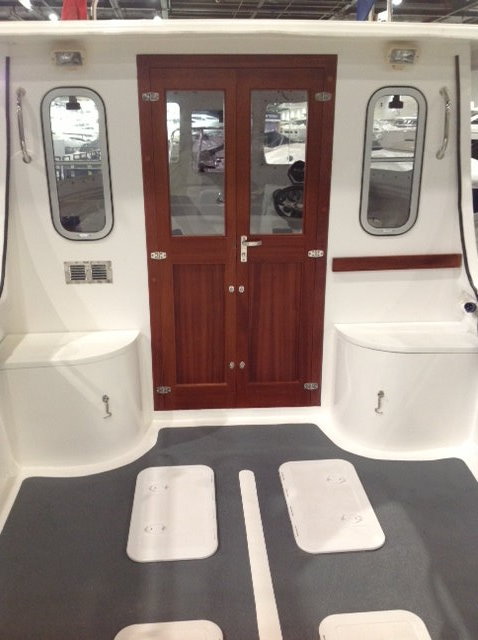 The internal layout on this particular boat has four individual draining lockers under the floor, giving maximum storage space, as per customers requirements.
There are also lockers built into the bunkbox seating , port and starboard.Reinforcing ribs are built into the hull to give it commercial strength.
A tackle box is incorporated into the console at the rear.
The Offshore 600 comes in a wheelhouse version open or closed and a Cuddy option for those who want maximum fishing space but still with some shelter!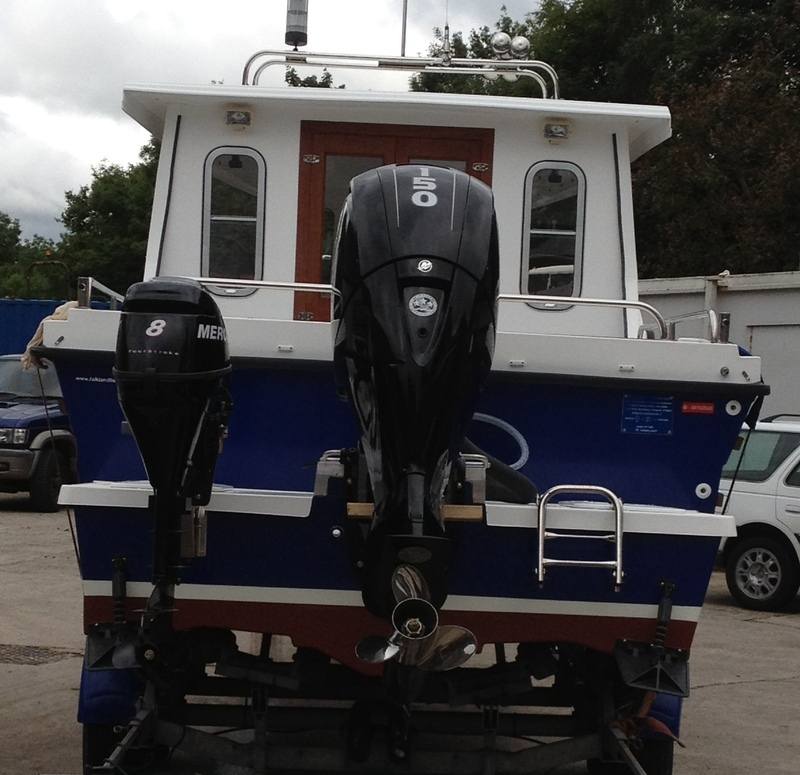 The pod system, which is profiled as per hull configuration , on the outboard version allows maximum deck space and increased storage space.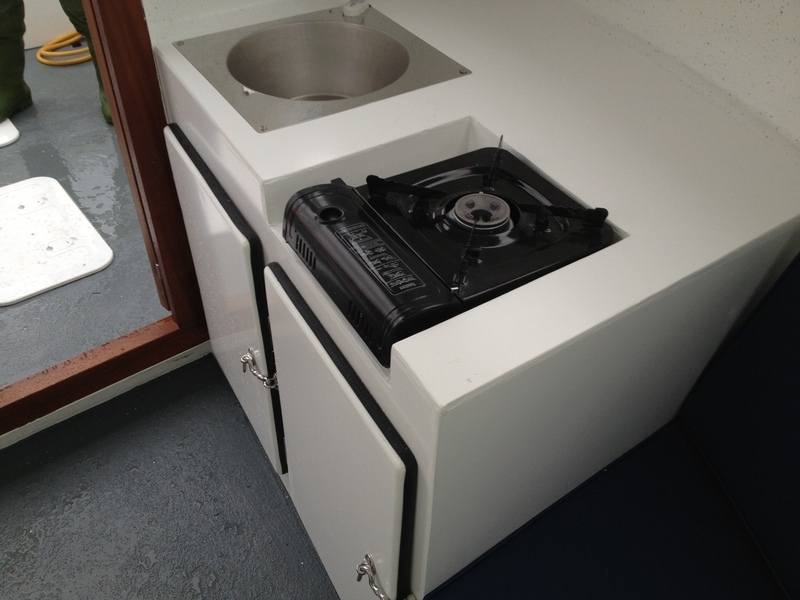 A customer requested a galley .
We incorporated this into the wheelhouse where the secondman's seat is usually located !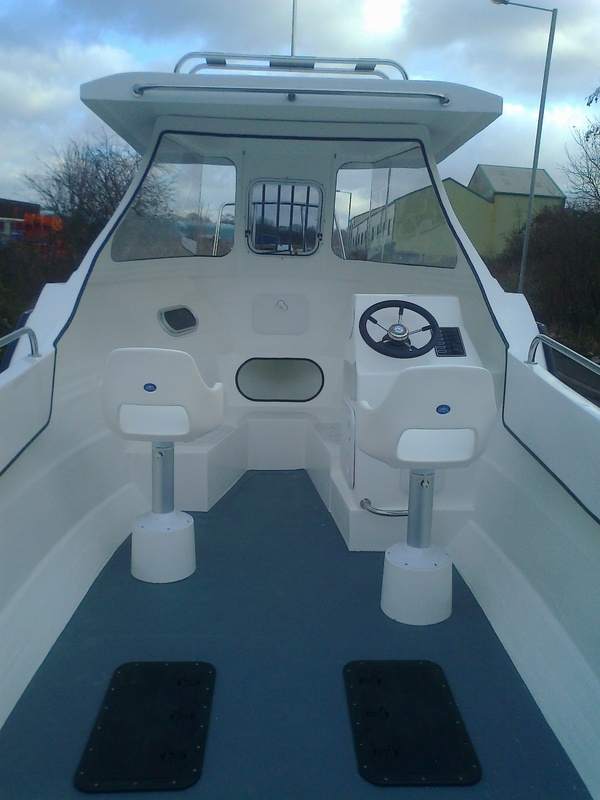 INSIDE VIEW OF AN OFFSHORE 600 WITH OPEN CUDDY
A SERIOUS FISHERMAN'S BOAT !