Falkland Dragonfly 600
THE EXCITING DRAGONFLY 600 WITH SIDE OPENING DOOR.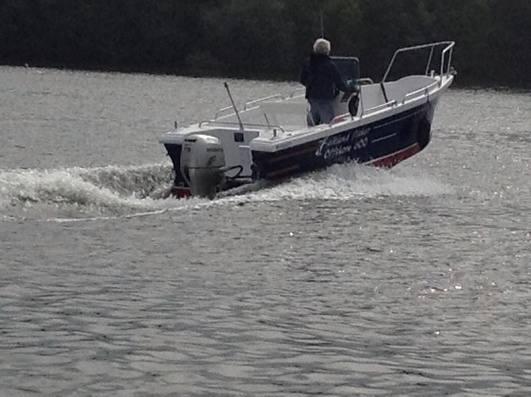 THE BOAT IS IDEALLY SUITED FOR SERIOUS BASS ANGLERS .IT INCORPORATES THE NEW "SURF-PRO" HULL DESIGN GIVING IT EXCELLENT HANDLING AND STABILITY .
THE CENTRE CONSOLE OPENS THE WHOLE OF THE DECK UP TO ALLOW FLYFISHING,PLUGGING , OR BAITFISHING WITH LOADS OF ROOM FOR ANGLERS.
THE BOATS COME WITH LIVE TANKS AS STANDARD, SELF DRAINING DECKS AND VARIOUS OPTIONS. THIS ONE HAD A DOOR FITTED IN THE SIDE OF THE HULL TO ALLOW WHEELCHAIR ACCESS.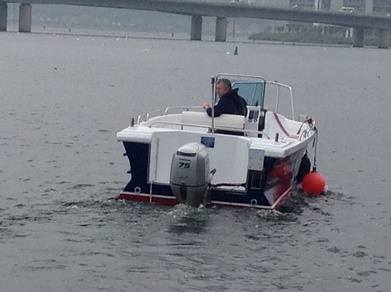 THE BOAT HAS EXCELLENT STABILITY AND SEA KEEPING QUALITIES AND WITH THE OPTION OF A HULL DOOR, HAS THE MAKINGS OF A GREAT COMMERCIAL WORKBOAT.
THE ONE SHOWN ABOVE HAS A HULL DOOR, STARBOARD SIDE. FOR WHEELCHAIR ACCESS.
FAST AND FUEL EFFICIENT, THE DRAGONFLY600 IS A SERIOUS FISHING BOAT FOR COMMERCIAL OR PLEASURE USE.